Downtown drug, alcohol facility presented to council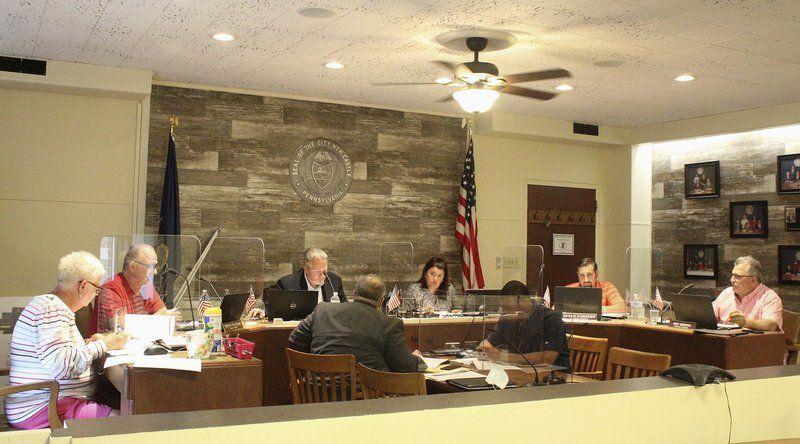 Click here to view original web page at www.ncnewsonline.com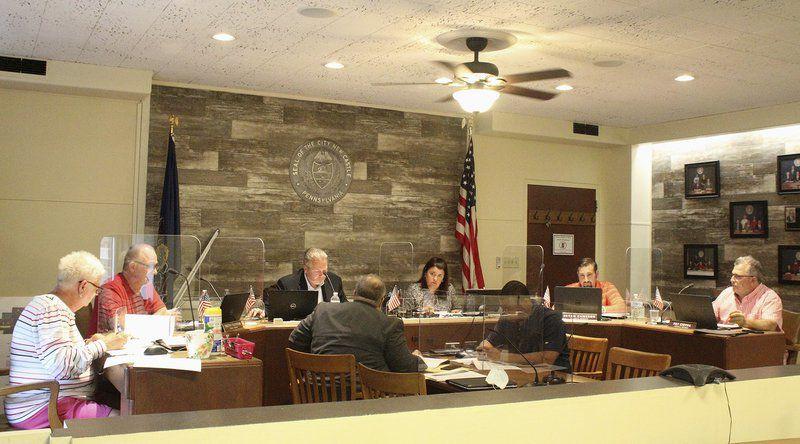 NEW CASTLE NEWS
An attorney representing DON Recovery Services presented to city council a conditional use request application to open an outpatient drug and alcohol rehabilitation center in the Central Building during a public hearing prior Tuesday night.
DON Enterprises bought the building on South Mercer Street in 2018 for $150,000 with the prospect of opening DON Recovery Services, a multifaceted drug treatment facility that houses mental health, treatment and medication under one roof, overcoming transportation challenges. The program, which is modeled after the Lawrence County Adult Treatment Court Program, would provide an onsite psychologist as well as a doctor and counselors for addicts seeking treatment.
Attorney Ryan Long spent about an hour questioning Diane Shaffer, the program director for Recovery, about program operations, security measures, patients, medical staff and more. Shaffer was hired to design and implement the rehabilitation program. She formerly was the first assistant district attorney and spent the last eight or nine years in that position developing and instituting the county's treatment court program.
Some of the characteristics of Recovery's operation include:
•The facility would not house, distribute or administer any rehabilitation drugs such as methadone or Suboxone, but rather provide e-scripts to local pharmacies.
•The intended hours of operation are 8:30 a.m. to 4:30 p.m. Mondays, Tuesdays and Thursdays; from 8:30 a.m, to 6:30 pm. Wednesdays; and from 8:30 p.m. to 2:30 p.m. Fridays.
•Because the facility would be able to monitor prescriptions online, the staff would know whether a patient is over or under using his or her rehabilitation drugs or perhaps even selling them.
•Patients will not be living at the property because only outpatient services would be offered.
•Cameras are placed both inside and outside the facility, including the parking lot and waiting room.
•There will be a designated smoking area outside away from other businesses.
•There would be around eight to 22 patients visiting the facility throughout the day depending on group counseling sessions.
When Long concluded his questioning, council was then invited to ask questions.
"I don't know what your total investment was, but it seems like you put the cart before the horse," said Councilman Tim Fulkerson. "You made this huge investment without getting our conditional use first and it really puts us in an odd position. You've really backed us into a wall to where you went out and did all this, all the cameras, you spend, I don't know. How much did you spend?"
Over shouts of "no comment" from the audience, DON's Chief Executive Officer Chris Lloyd shouted, "It's my money, and I do what I want with it."
Long informed Fulkerson that Lloyd is not required to disclose how much money has been invested.
"Is he ashamed or is he in denial?" Fulkerson asked. "What is it?"
"He's neither," Long replied.
"It just seems like a huge investment was made without the city saying yes," Fulkerson continued. "Now, if we say no, what happens to this investment? Who's money was it? Was it taxpayers' money that made the investment? Was it state funding money? I don't know. Was it federal funding money that all this went in to? It just doesn't make sense."
While Long attempted to continue to answer about the project's finances, Fulkerson interrupted him to say he had "given up" and Long was twisting his words.
Long disagreed and told council he'd prefer to move on to other council members for questions.
Council President Tom Smith asked if there was to be an onsite security guard, Shaffer replied that there wouldn't but they were open to the possibility.
"To me, this was done the wrong way because it puts us in a very awkward position because the money was already spent," Fulkerson said. "You went ahead, and it's like saying, 'We don't need you. We are going to do this — right, wrong or indifferent. We made all the improvements. We made everything without city council or the community saying yes or no.'"
Council will not vote on the request until a findings of fact document is drafted by the solicitor's office.
This public hearing comes after the pair encountered some obstacles when they appeared before the city's planning commission in April. The commission failed to receive public comment about the use request before a vote was cast, but proceeded to vote via email to recommend the project. When the Sunshine Act violation was brought to the attention of the city's solicitor, another meeting was held to receive over 10 pieces of public comment. The commission again voted during that meeting to recommend the project to council.
DON representatives first appeared before the city's zoning board of appeals late last year to ask the city to recognize a nonconforming use request they say was present for the property when Highland House, another rehab facility, operated out of the Central Building years ago. The board voted unanimously to deny the request.
Support local journalism.
We are making critical coverage of the coronavirus available for free. Please consider subscribing so we can continue to bring you the latest news and information on this developing story.