Blessing or Burden: 3 Investigates New Creation Restoration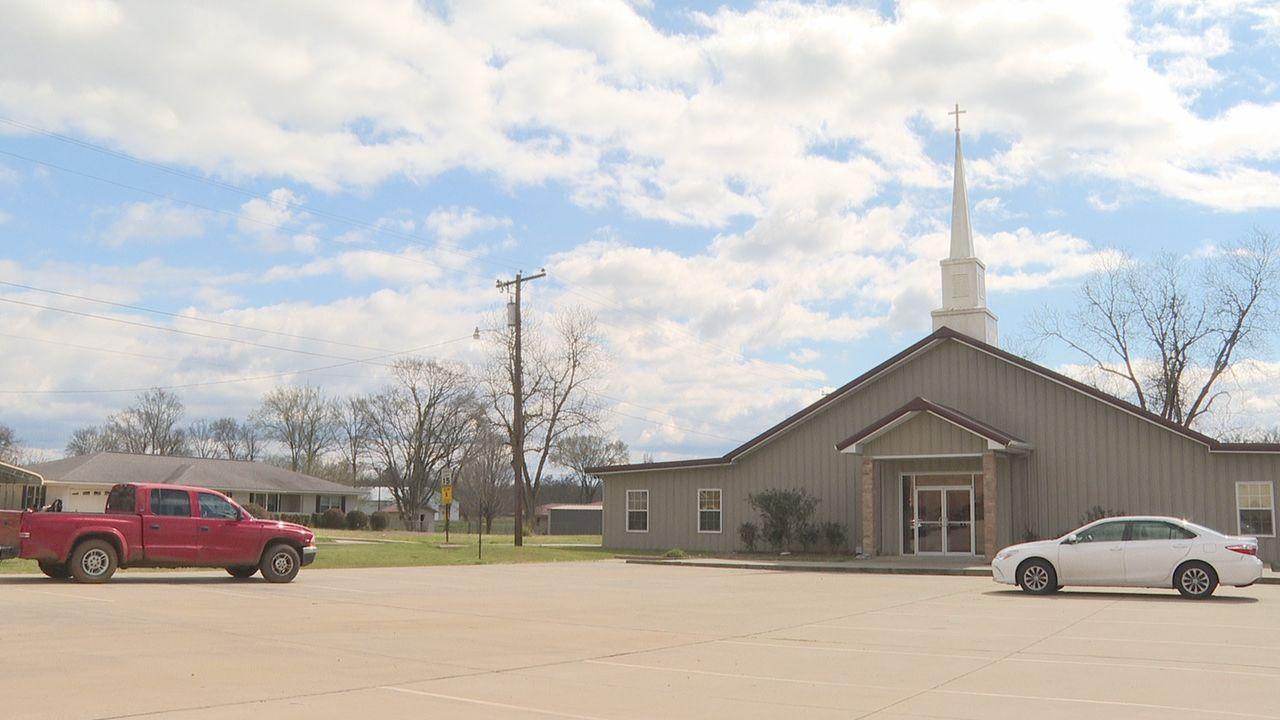 Click here to view original web page at www.ktbs.com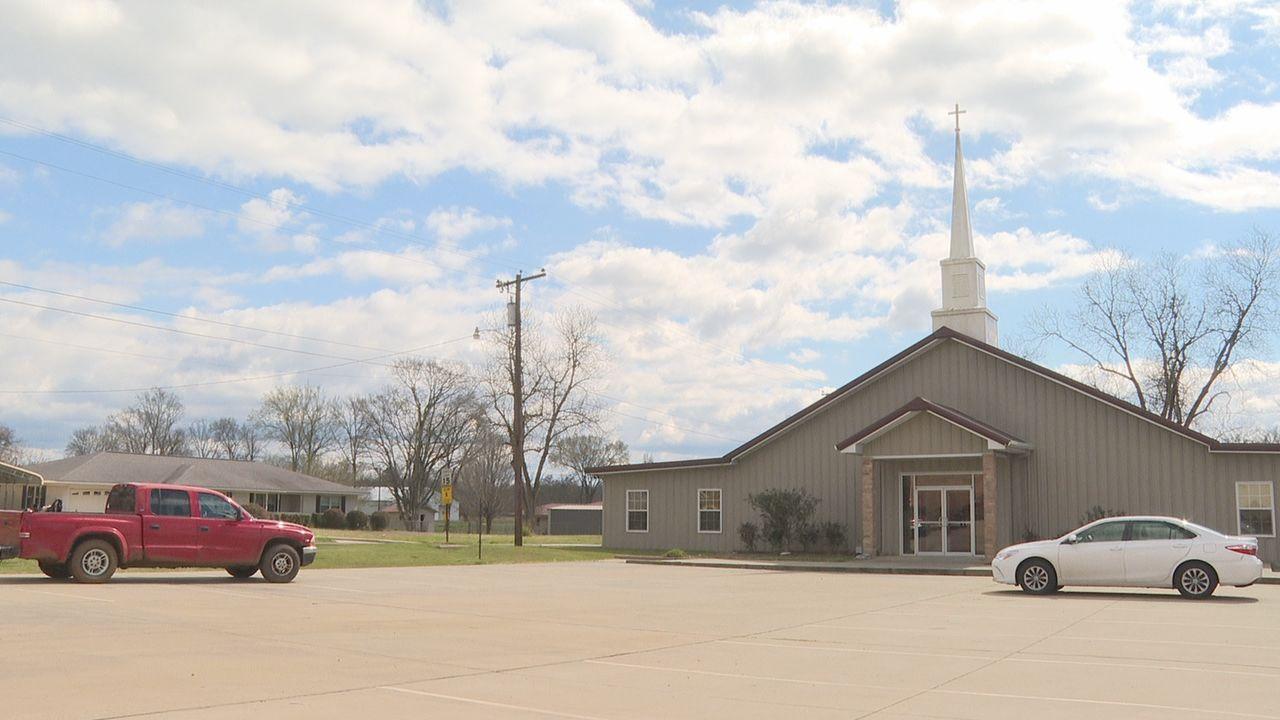 ZWOLLE, La. – More than 300 people have signed an online petition to remove a faith-based drug rehab facility from of a town with fewer than 2,000 residents.
Samantha Koss started the change.org petition to relocate New Creation Restoration from its campus right behind Zwolle Town Hall.
"We see the 'program' as a danger to ourselves, family and community. This program and the Town of Zwolle have allowed this behavior to continue an increase in our town. It has gone on far too long and families in our community have suffered for it," Koss wrote on the petition.
Koss told 3 Investigates she used to be a member of New Creation Ministry Church, which houses the rehab program. She left the church because she had issues with how the program was run by Pastor Mark Rivers.
"I've seen too many people try to either be released from the program once their time is done, and in some way or form (Rivers) tries to keep them there, or they're not rehabilitated," Koss said. "There is no proper support system after the fact."
3 Investigates spoke with other members of the community who would like to see New Creation Restoration moved out of town. Their names have been changed in this article, they asked to remain anonymous out of fear of retaliation.
"He may still have supporters out there and if he does, I don't want them coming -- you know -- taking things out on me," said Kyle, who had been through the program.
"The program did not help (my son). It did not help him. Not one bit," said Margaret, whose son spent time in the New Creation Restoration program.
Margaret said her son was asked to leave after six months in the program.
"He was really hurt because Mark asked him to leave the program. He had nowhere to go -- no home or nothing. He done lost everything," Margaret said.
According to Margaret, her son is still addicted to drugs and currently in jail.
Kyle said his time at New Creation also came to an abrupt end when he told Rivers he'd be ready to leave after spending six months in the program. He was expecting to graduate in eight days.
Kyle said he had paid $900 to enter the program and at the time, was paying $500 a month to live in an individual cabin on the New Creation campus, instead of in the dorm.
"(Rivers) came to the cabin and asked me to take a urinalysis test," Kyle said, adding that he urinated in a kitchen measuring cup. "He looks at (the test) and says, 'You failed…' He said, 'Get your stuff and get out.'"
Kyle left that night and said he went directly to a local hospital for a blood and urine analysis. He provided a dated copy of those drug test results to 3 Investigates, which came back negative for all substances.
Kyle has remained sober since leaving New Creation.
"I didn't believe in the program, but I believed in God and I believed what was being taught to me," Kyle said, explaining that mornings were dedicated to faith-based classes led by Rivers, and afternoons were dedicated to work.
Labor is a large part of the New Creation Restoration Program.
New Creation has been responsible for lawn maintenance throughout Zwolle since 2015. According to records obtained by 3 Investigates, the town increased its monthly payment to New Creation from $2,000 to $2,500 last year.
New Creation also operates a feed store, thrift store and car wash, where participants in the program work.
"It was just always about money. It was never about helping us," Kyle said. "We worked from 12 to dark sometimes. Weed eat and mowed all day long – we really worked. It wasn't something easy."
Kyle said no one in the program is compensated for the labor.
Koss was concerned about the possibility that some of the people doing the labor could have criminal backgrounds.
"I want to know that my children can play and not have to stay within three feet of me in order to be safe," Koss said.
According to public records, there are four sex offenders registered to New Creation's address. In a report by Zwolle town attorney Anna Garcie in response to Koss' petition, Rivers told Garcie that three of the four sex offenders are no longer in the program. The fourth, he said, does not participate in any of the labor.
3 Investigates encountered a group of men mowing grass near the Zwolle welcome sign, who identified themselves as part of the New Creation Restoration program. Rivers was mowing with them and agreed to an interview.
"I'm glad y'all come," Rivers said.
Rivers explained that the labor is performed by people who are in "phase one" of his program, which lasts 90 days.
"It helps them with their work therapy because a lot of people that come out of addiction and out of alcohol – they don't have no job skills," Rivers said.
He said the money earned from all the work goes straight back into the program.
"What people don't realize is I'm totally self-supporting," Rivers said.
Rivers also said he pools residents' food stamp benefits to help feed everyone.
"They fill out their SNAP benefits, they have their card, and once a week we go buy about three- to four- to 500 dollars worth of groceries for the dorm," Rivers said.
Rivers told 3 Investigates that he stopped accepting induction fees to join the program nine or ten months prior.
"A lot of people that come to me – they're pretty much homeless," Rivers said. "They don't have a place to go back to."
From the work site, Rivers invited 3 Investigates to New Creation for a tour of the campus, where he provided a bank statement from December, 2019.
The ministry took in little more than it spent.
Rivers also said he pays his wife, who works with him, $500 every two weeks, and last paid himself roughly $600 dollars in January as a reimbursement for food and mileage.
He did not reveal any personal financial documents.
"That's the misconception that people have around here," River said. "They think I'm getting filthy rich."
Rivers also selected former and current residents of the program to be interviewed for this story.
Newlyweds Micheal and Tiffany Rollinson met in the New Creation Restoration program. They still live on the campus, renting a house from the ministry, despite having finished the program.
"I needed to be brought out of society to get right before I could be put back into society," Micheal said. "And that's what this place done."
"We learned structure and … the word of God," Tiffany said.
Micheal said he paid $1,200 to join the program. Tiffany said she paid $1,000, but not upfront.
"It was actually whenever God gave (the money) to me, then I gave it to the church," Tiffany said.
This place works if you're willing and open to what (Rivers) has to teach us," Micheal said.
The Rollinsons said the first phase of the program lasts six months, contradicting Rivers' claim of 90 days.
"The work definitely helps. It's like a therapy," said Michael Perry, who was out cutting grass with Rivers.
Perry said he's been in the program for ten months and did not pay an induction fee.
When asked why he chose to stay beyond his first six months, Perry said, "It's a safe haven here. I don't have to deal with people out in the world. People can't come to me -- my old friends-- people can't come to me, they can't call me, they can't get in touch with me because I choose not to let them do that."
Perry added that he could leave anytime he wishes, and that he does have a place to go when that time comes.
Rivers believes the allegations against him are "gossip" and "rumors."
"It's all based on jealousy and envy because I have done something with my life," Rivers said. "We're a blessing to the town."
In Garcie's report, released Thursday, that the Town of Zwolle has no authority to relocate New Creation or force it to close down.
Garcie told 3 Investigates that Rivers has the right to run a business from the property, which he owns.
The Sabine Parish District Attorney's office said New Creation is not under investigation.
The program is not regulated by the state health department because faith-based addiction intervention does not require a license or any licensed addiction treatment professionals.
The business is not in good standing with the Louisiana Secretary of State's Office. Rivers said that's because he forgot to send in his paperwork.