Five Musical Performers Affected by Drugs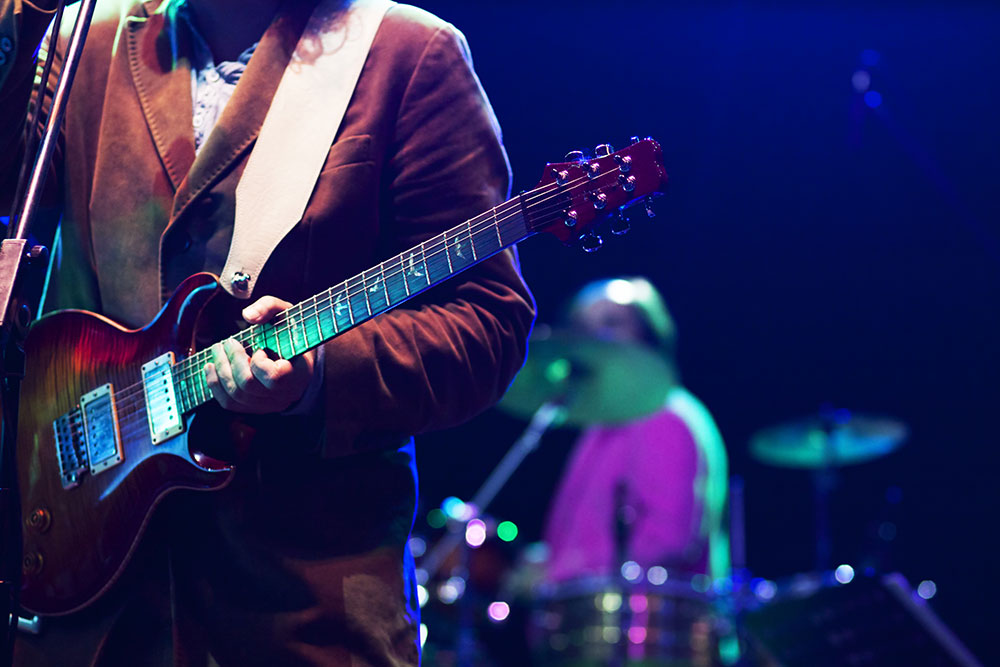 The nexus between substance abuse and the entertainment industry is painfully underscored by the toll it has taken on legendary musical acts.
The life of musical performers is often filled with hedonistic pursuits, which is why the adage of sex, drugs and rock 'n' roll will always hold true. Sadly, drug use is to blame for the destruction of many musicians, including the five listed below. This list is a painful reminder that drug addiction is a terrible state of mind, and drug addiction awareness and recovery should be discussed more often. Contact Right Path Drug Rehab today if you or your loved one is addicted to drugs, we will gladly connect you with the perfect addiction recovery center for your situation.
1 – Jane's Addiction
All members of this legendary alternative rock band were extremely talented, but they all had issues with drug use. Two of the band's members in the early 1990s sought recovery and were able to surmount their addictions, however, Dave Navarro and Eric Avery faced a difficult time reintegrating with Jane's Addiction and going on tour because Stephen Perkins and Perry Farrell were still heavy users. These days, Jane's Addiction is more of a brand than a band, and it has failed to retake the glory of its yesteryear.
2 – Miles Davis
One of the greatest jazz musicians the world has ever known could have been even more prolific if not for his addiction to heroin and other opiates. While Davis was able to keep his addiction under a modicum of control while living in Paris, he fell into a deep depression upon moving back to New York City. This emotional turmoil exacerbated his heroin use, which became extremely problematic during the 1950s. Various musicians refused to play or collaborate with Davis due to his erratic, drug-fueled behavior, which resulted in arrests, failed attempts at recovery, and the dismantling of the Miles Davis Quintet. He finally quit cold turkey and went on to legendary record Kind of Blue in 1959, yet music historians often ponder what his sober output would have been. Years later, Davis became addicted to cocaine and lost a few years of performance before recovering.
3 – Red Hot Chili Peppers
Virtually all members of this great southern California band have suffered from drug addiction, but the two most painful episodes nearly managed to tear the group apart. Early heartbreak arrived for the Chili Peppers in the form of Hillel Slovak's death in 1988, just a few years before the band broke into the mainstream and made it to the big time. Master guitar player John Frusciante replaced Slovak, but the new band member proved to be way too into drugs. Even though founding members Anthony Kiedis and bass player Flea were hardened drug users, Frusciante proved to be too hardcore for them and he was eventually dismissed. After almost succumbing to drugs, Frusciante was able to get clean and got back to work with the Chili Peppers.
4 – The Sex Pistols
This British punk band fell apart for various reasons; one of them being bassist Sid Vicious and his drug-fueled lifestyle. Worst of all, the volatile bassist had a dangerous enabler by his side: Nancy Spungen, an erotic dancer and groupie whose death may have been prompted by Sid Vicious' behavior under the influence of several substances. The punk rocker spent some time in jail and attended a recovery program. Although he was clean upon release, he decided to get high for the last time. He died on his first night out of prison; a suicide note would later be found by his mother in 1978.
5 – Nirvana
Seattle native Kurt Cobain became globally known as the leader of Nirvana, a grunge band that experienced a meteoric and deeply influential rise to fame in the early 1990s. Nirvana somehow brought alternative rock into the mainstream by proving that punk and heavy metal could coexist as long as the musical output was energetic, groundbreaking and respectful of creativity. Sadly, Cobain also had an appetite for heroin and a history of depression that culminated in his suicide after a reclusive episode.
If you or someone you know is addicted to drugs, don't fall down the rabbit-hole these musicians did, seek help by calling Right Path Drug Rehab so we can pair you with the perfect drug rehab center.