Happy ending after drug addiction causes siblings to be separated from mother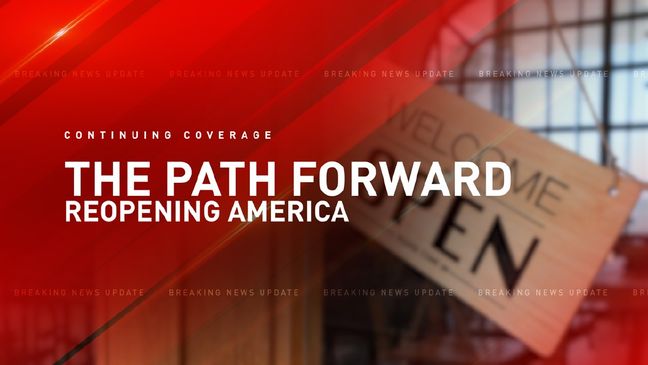 Click here to view original web page at foxsanantonio.com
Cline is a volunteer with CASA, who helped siblings placed into state custody and separated after their mother battled a drug addiction with meth.
San Antonio — Katelyn Anger attends San Antonio College. The 18-year-old hopes to be a teacher one day. It's a future she never thought possible-- one year ago.
"It was meth," Katelyn explained about her mother's drug of choice.
It was back on February, 2019 when a judge ordered the removal of Katelyn and her 3 siblings from their West Side apartment.
"Everyone would cry because we didn't want to separate," she recalled.
The oldest of the children were sent to Boysville in Converse, while the other two kids went to the Children's Shelter. Their mother Debbie Anger faced a binary choice in court.
"I remember April 18th was the darkest time of my life... when I went into court and had two options: sign over my rights or go into rehab," she told Fox San Antonio's Ryan Wolf. "I never second guessed it. I went in that day."
Katelyn called it the longest 7 months of their lives.
"Being separated really damaged us," she confessed.
The kids; however, had an ally. A friend. Someone who looked after them, day in and day out, to make sure the siblings saw each other, celebrated holidays together, had clothing, games, and most importantly-- someone to lean on.
"We couldn't have made it without Brooke," Katelyn admitted.
Brooke Cline was their court-appointed volunteer with Child Advocates San Antonio or CASA. Katelyn nominated her for the CASH FOR KINDNESS surprise.
"Are you Brooke?" Wolf asked as he walked into the family's apartment.
Cline visited with the Anger Family after Katelyn asked for her help with some references for school. It was all part of the surprise.
"I'm Ryan Wolf from Fox San Antonio," he told her. "Do you have any idea why I'm here?"
"No!" she said with shocked look on her face. "Absolutely not."
"This is the face of someone who's stunned right now," Wolf concluded as the two laughed.
"Yes!" she said with her eyebrows raised up high.
Cline spent the entire time with the Anger children while they were in state care.
"We can't thank you for everything you've done," Katelyn told her with tears in her eyes. "You truly are amazing. You're going to make me cry. You're just an amazing person because we probably wouldn't have gotten through it without you. And CASA workers don't get enough credit for what they do. And you, like, deserve the world. You helped us through everything."
Cline is no longer their CASA advocate but has remained in touch with the family to this day.
"She was the mom," Debbie explained. "When I wasn't there she was replacing that kind of motherly feel. She would give them the attention that they needed."
Cline told them that she loves the whole family and "they're such good people and they have done so awesome." She added, "they completed everything. They're succeeding. The kids are so smart, sweet and generous. And, I love watching the babies. They have grown up so much."
Wolf explained the real reason was he was there.
"I have a program on Fox San Antonio and it's called CASH FOR KINDNESS," he said. "We reward people who go above and beyond the call of duty in the name of just making people's lives better. So, on behalf of Fox San Antonio and Miracle Body & Paint, what's in my pocket is yours."
Wolf handed her a stack of money.
"Oh my God!" she said with a smile. "You've got to be kidding me. I'm not trying to get anything out of this."
Cline counted the money and said "it's a thousand dollars."
She's rewarded for kindness, but will forever be remembered as a friend.
"I really am thankful that this is the family I got," Cline said. "I truly am."
Click here to nominate someone you know for the $1,000 CASH FOR KINDNESS award