5 Actors Who Faced Addiction Issues (With Varying Results)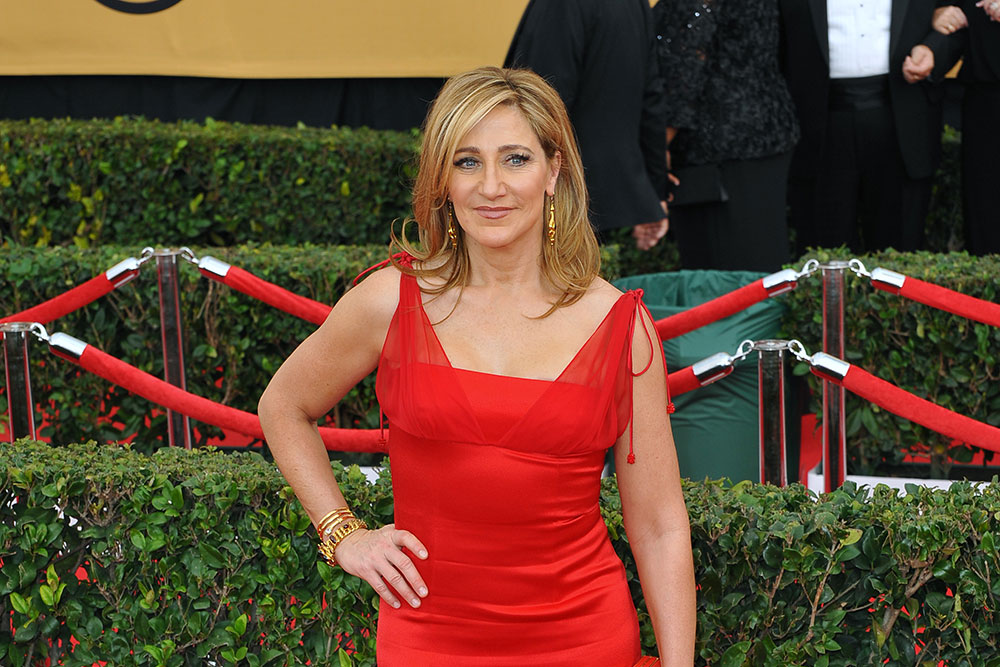 Drug addiction is a ruthless force that can affect anyone, including a plethora of beloved celebrities. While the specifics of every addiction are unique, predicated on the particular details of an individual's situation, the stories of celebrity success stories can provide inspiration, while the tragedies can provide cautionary guidance. Some on this list have been successful in seeking treatment in an addiction recovery program, while others had their careers tragically cut short due to substance abuse. Here are 5 celebrities who faced addiction issues!
Edie Falco
Edie Falco is perhaps best known for her role as the matriarch of the Sopranos family on HBO's famous crime drama. However, before being cast as Carmela on The Sopranos in 1999, Falco had struggled with serious addiction issues. She speaks frankly of the time she spent in a substance abuse treatment program, and credits her 25 years of sobriety to participation in 12-step programs. After The Sopranos had ended, Falco starred in Nurse Jackie, a dramedy series that gave Falco the opportunity to portray a character who was struggling with addiction issues. Nurse Jackie was well received by critics, and in 2010, Falco was awarded an Emmy for her portrayal of the troubled protagonist.
Corey Haim
Corey Haim gained notoriety when he starred in 1987's The Lost Boys opposite Corey Feldman. Known as the Coreys, the two teenagers soon became Hollywood superstars. However, after being introduced to drugs on the set of the movie, Haim began a long and painful descent into addiction. In later years, Haim struggled to restart his career, even co-starring in a reality show alongside Feldman in 2007. However, when Haim relapsed, Feldman — himself a recovered addict — refused to continue working on the show, stating that he did not to enable Haim's addiction. In 2010, Haim collapsed at his apartment in the middle of the night and was pronounced dead of complications associated with drug abuse.
Samuel L. Jackson
Samuel L. Jackson began his film career in 1972, when he appeared in the indie film Together for Days. But it wasn't until 1991, the year he appeared in Jungle Fever, that Jackson began receiving serious critical attention. However, 1991 was a big year for Jackson for another reason: it was also the year he got sober. According to Jackson, his wake-up call occurred when his wife and daughter found him passed out on the kitchen floor, surrounded by drugs and paraphernalia after a "crack-induced meltdown." At the insistence of his family, Jackson entered a drug rehab center the next day, and over twenty years later, he is one of the biggest stars in Hollywood. Since his decision to enter an addiction recovery program, Jackson has appeared in multiple iconic roles, including Jules in Pulp Fiction, Mace Windu in the Star Wars series, and Nick Fury in Marvel's Avengers movies.
David Hasselhoff
Although he began his career on the daytime television soap opera The Young and the Restless, David Hasselhoff achieved true notoriety thanks to 1982's Knight Rider. In the years that followed, Hasselhoff became a worldwide star, and a successful music career in the late 1980's even lead to a high-profile appearance in Berlin shortly after the wall had come down. During the 1990's, Hasselhoff continued to maintain his on-screen celebrity, starring in the hit television show Baywatch. However, those close to Hasselhoff say that he was battling a long time addiction to alcohol, and in 2007, a home video of Hasselhoff in an alcoholic daze appeared online, igniting controversy over the actor's substance abuse. In 2009, Hasselhoff's lawyer commented that Hasselhoff is a recovering alcoholic.
Robert Downey Jr.
Thanks to his father, Robert Downey Sr., Robert Downey Jr. was exposed to drugs from a young age. According to Hollywood legend, he shared his first marijuana cigarette with his father at the age of seven. In the early 90's, RDJ's prospects seemed to be on the rise: he appeared as the eponymous character in 1992's critically acclaimed Chaplin, a role for which he even received an Academy Award nomination. Unfortunately, dark times were ahead for RDJ. The late 90's saw him arrested on multiple occasions for drug-related charges. In 1999, RDJ was sentenced to three years in the California Substance Abuse Treatment Facility and State Prison. However, it would take several more arrests before RDJ committed to a substance abuse recovery program. Today, RDJ has overcome his addiction, and thanks to the role of Iron Man, he is considered one of the biggest stars in Hollywood.
Get the Help You Need
Whether an A-list Hollywood celebrity or not, it can be impossible to overcome an addiction without the necessary tools. At one of the substance abuse treatment facilities in the Right Path Drug Rehab network, you'll find the necessary means to overcome your addiction and begin working toward recovery. Don't let addiction be your director! Find a drug rehab clinic that can get you on the path to recovery today.